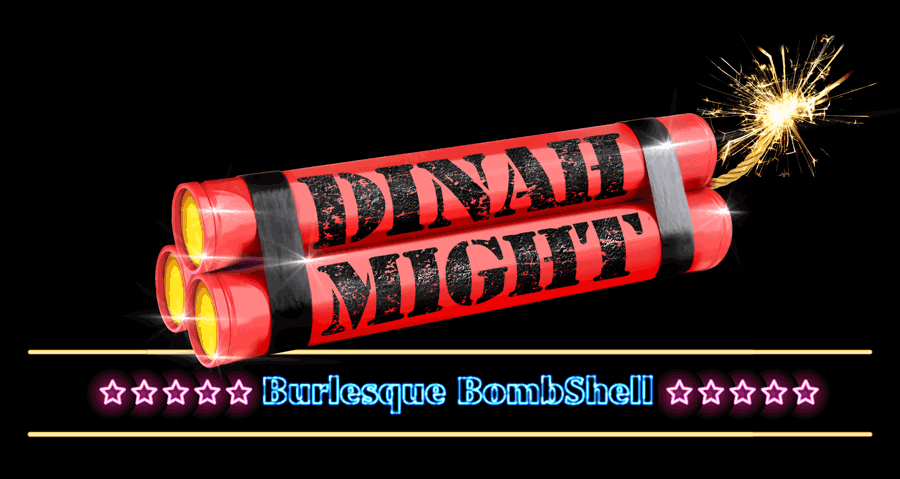 'We were dazzled rabbits in the glare of Dinah Might's vivacity."
Roger Taylor
Legendary Rock Star, Queen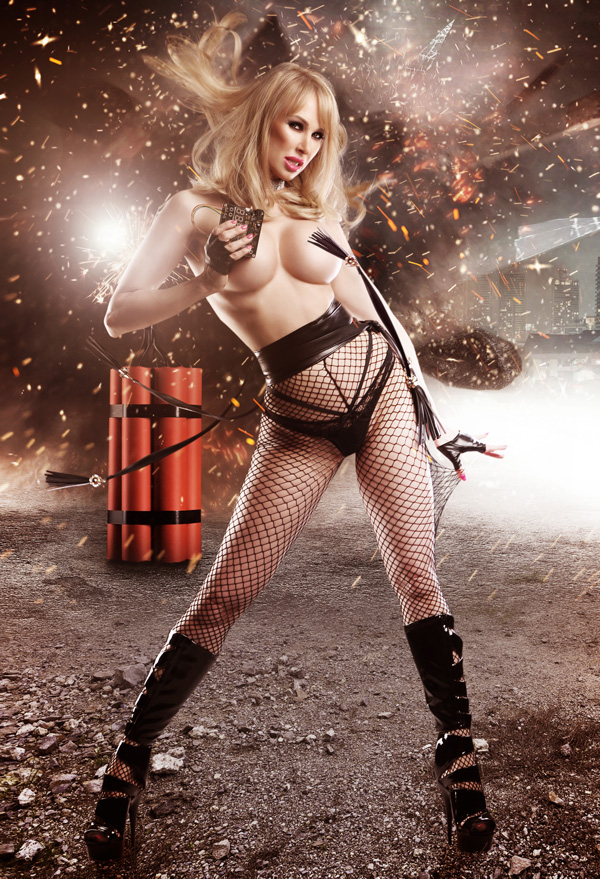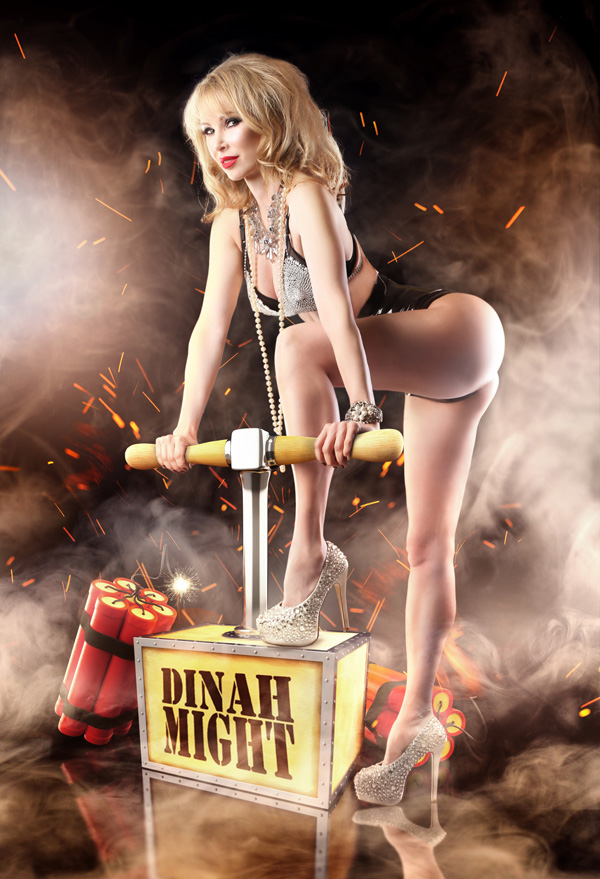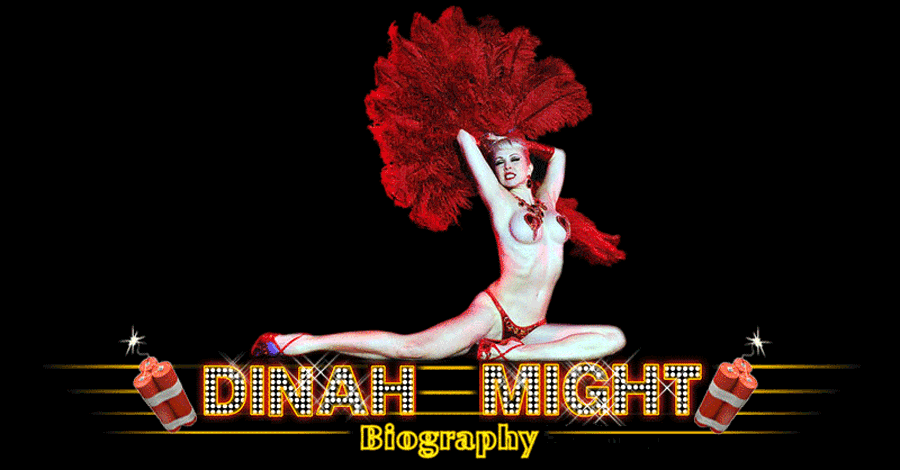 International Burelsque Bombshell – Striptease SexBomb – Feature Entertainer  
Welcome to my website. The stage is my playground and when I step on it with a cheeky twinkle in my eyes I will lure you into my steamy, theatrical fantasy world. My unique show concepts throw many unexpected surprises to thrill my audiences with my sassiness, sex appeal and tongue in cheek humor.  Ignited inside me is a passion for the artform of striptease, female power and sensual energy with costumes full of sparkle to highlight the female form. Creating acts to encompass all of this is what I do.  I simply love all things to do with Burlesque.
My adventures in the fabulous world of Burlesque and Striptease have taken me on a whirlwind of  performing in 4 continents (China, Japan, all over Europe, New York, Las Vegas, Canada, Australia) and on some of the world's top Burlesque stages including being invited 2x to perform at the

BURLESQUE HALL OF FAME WEEKEND

in Las Vegas (the world's most prestigious Burlesque event) and the

NEW ORLEANS BURLESQUE FESTIVAL

.  I have performed in Burlesque Theatres/Supper Clubs/Night Clubs (London's Cafe de Paris, Koko, Madam JoJo's, Volupte, Erotica Ball, High Tease, Coronet Theater and the Rubber Ball. New York's Slipper Room, Vancouver's Kitty Nights and all over Europe). I've also headlined Fetish Events and Sexpos in Europe and danced in Japan's top revue striptease show (Rockza) . As a Feature Entertainer/headliner I have brought my Burlesque shows to Strip Clubs in Canada and Australia and I have performed for many celebrities.  
My fans love to guess where I am from and usually think I am from Russia.  I am not Russian but thanks for the compliment because I think Russian women are gorgeous.  My mother is from Poland and my father is from Finland. I was born in Canada and that is where I started my dancing adventures but as you can see it has taken me to so many wonderful stages with wonderful appreciative audiences all over the world.  I now spend a lot of my year in the UK, but return to Canada often and of course travel the globe to entertain the masses.
The thrill I get from entertaining, evoking laughter and titillating is like no other.  I hope you catch one of my shows soon and that my naughty, sexy, playful attitude doesn't torment you too much. 😉   
Make sure you hold on tight because you are about to be blown away by….
Dinah Might


Dynamite by Name, Explosive by Nature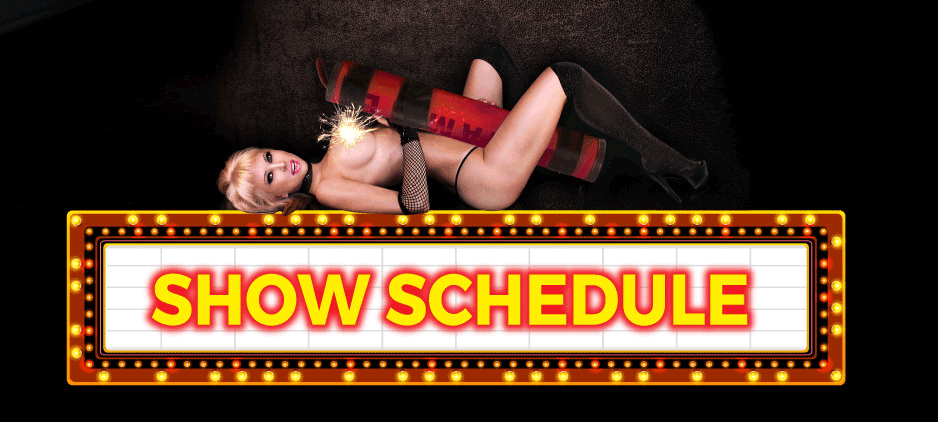 2018  Dates
Feb. 2nd
Cabaret Lune Noire – Bern, Switzerland
Feb. 9th
 Burlesque Idol @ Hippodrome Casino – London, UK (JUDGE & Performance)
Feb. 10th
 The Dark Side of Love Valentines Ball @ Century Club – Soho, London, UK
March 4th
 CONTEST: Floor Play  (Professional Division) @ Bethnal Green Working Men's Club – London, UK
1st Place Winner!
Floor Play London Professional Champion 2018
March 8th
 LADS @ Hers Upstairs – Camden, London, UK
June 4th – 9th
  

Lipstixx – Winnipeg, Canada (FEATURE)
June 11th – 16th
 

 The Marion – Winnipeg, Canada (FEATURE)
June 20th – 23rd
 

 Nuden – Ottawa, Canada (FEATURE)
July 27th
 

 Playland Nights @ the PNE – Vancouver, Canada
Aug. 17th and 18th


Winnipeg Burlesque Festival @ Gas Station Theatre – Winnipeg, Canada (HEADLINER)
Aug. 18th


WORKSHOP (TBA):  Winnipeg Burlesque Festival – Winnipeg, Canada (TEACHER)
Oct 20th
Hundred Watt Club @ Alton Assembly Rooms – Alton, UK
**Check back for more dates to be added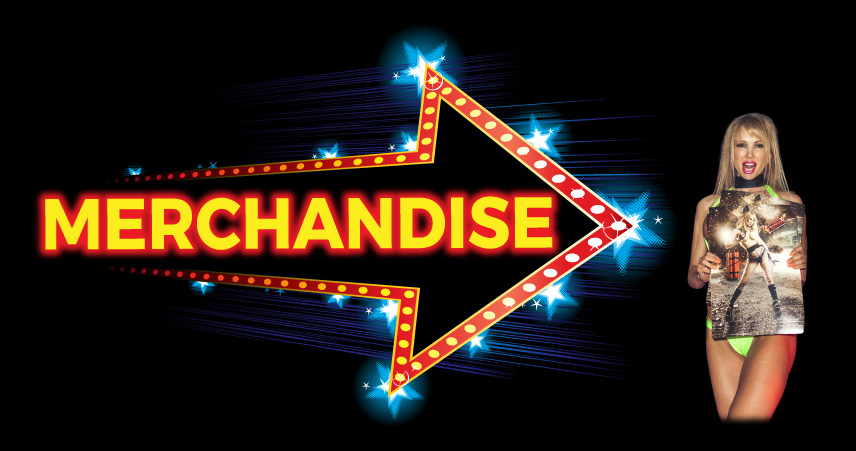 Posters and Fridge Magnets!
Want to take a piece of me home? You will have to come out to see one of my shows where I will have super sexy Posters and Fridge Magnets for sale.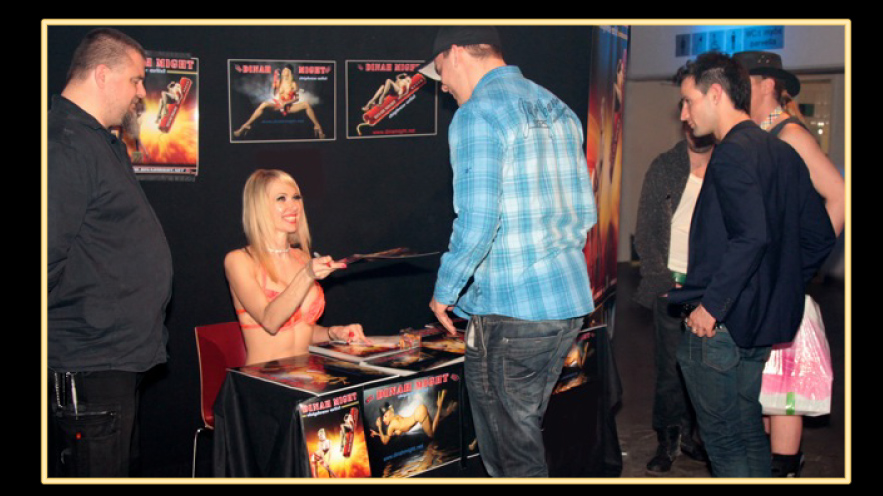 Follow Dinah Might on Instagram